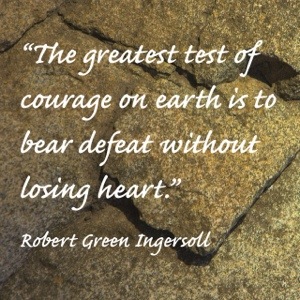 The good news is that the Divine One does not test us – at least that's my take. Allow me to explain.
God is Love. Love has no need to test — it believes in you completely. God does not lead anyone into temptation, into failure nor into something you are not prepared to handle.
Our master teacher Jesus tells us that God does not judge.

We are all equal in the eyes of the divine. There are no favorites.
God granted us free will. Not kinda-free will, not sorta-free will, not partial-or-when-I-feel-like-it-free will. To say that God has put us in a situation goes against what I understand the Christian Scriptures tell us. Feel free to comment on this or any part of this post below if you have a different interpretation or understanding you would like to share.
The only one testing you is… well, you. Testing is a human concept for the demonstration of understanding. If you believe that the Divine is capable of knowing what is in your heart, then would any test be unnecessary to satisfy God? The actions of Jesus do not appear to support the idea that God tests us. His example appears to be to the opposite. When one or more of the disciples were unsteady in principles, his comments were more around: "Have you no faith?", "Where is your faith?" The tests were always about them and by them. It was seemingly about their perception of the events combined with their personal faith. Did Jesus say, "this is The Father's test for you"

We come into alignment with new Truths when we are ready, and if it feels to you like a test, it could be that you are still in a stage where conscious effort is required to apply the new understandings. If it's not second nature to you yet, don't sweat it. Be grateful for the opportunity to practice and move through it with grace using the fullest expression of the Truth that you can at that moment.
We may think of it as a test merely because the new awakening or the condition is something that is freshly in our awareness. The opportunities have been there all along, we are just now awake enough to see them. We might think of it as a test because we lack faith in our own understandings. If we doubt ourselves, there is room for some false perception of failure. With the idea of failure in our consciousness, we may unconsciously go looking for opportunities to practice our new understandings. Perhaps ego may be at the heart of this — putting us into situations where we can fail in our growth so ego can survive.
We live truths to the extent of our willingness to do so. Sometimes, for whatever reasoning, we are not willing to step fully into a principle. So we step into a situation where that Truth is to be expressed, we embrace it halfheartedly and the outcome isn't as wonderful as we would like. Much like when we were a child and were asked to clean our bedrooms. If you weren't into doing it, and how many of us really had a 'passion' for cleaning our rooms, the end result my have been "okay" on the surface but we knew in our hearts we could have done more. We just wanted to get on with it and get back to play time.
To my way of thinking, "test" is merely a label we apply to events in our lives where we feel unsteady. Events where we have a chance to practice understandings that we feel are not our strongest. Have you noticed, when applying a principle becomes second nature, you gradually stop calling it a test? What changed? Well you did, at the very least, your point of view changed. You decided to stop applying the label. If we get to make the call on when it stops being a test, then is it really God submitting the test?
So here is your take away:
We here at Empower-Yourself.com always honor your perceptions on your path. It is YOUR path and you are your own best guide and you certainly get to chose how to walk it. Regardless of your views on life's "tests", the ideas below may assist you in bringing personal empowerment and peace into your life.
To live more fully empowered: Stop labeling events as a test. If you are seeing it as a test and have the mindset of "this is for a grade, I better do good", then you are coming from a place un-empowered – perhaps even a place of fear. If you "do the right thing" because you have chosen to, now you are living empowered. I suspect we all understand how much we prefer to do what we want to do over what we have to do. Feel the difference? Coming from the empowering space makes room for joy, passion and a life of happiness in everything you are doing.
To live more fully in peace: release the idea that events are some test that was manufactured for you and see it for what it is. Just another event in the continuous, unbroken and overlapping string of events we call life. Work through it with the integrity you have and all the Love you can, and you will come through the other side with the highest and best outcome possible to you at that moment.