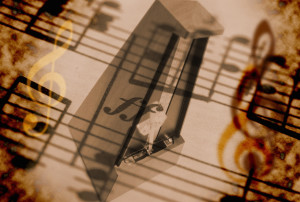 Be-Do-Have.  Many have heard this phrase but too often I hear myself, as well as those around me, working on the Have-Do-Be principle.
When I finally HAVE __________ (enough money, enough time, enough energy, a better relationship, a lover, the perfect house, the perfect body) then I will DO ___________ (work out more, work on whatever needs to be corrected, read more, sleep more, clean more, worry less, eat better, love more often, judge less) and I will BE __________(happy, secure, free, peace-filled, loving, healthy, the person I know I should be).
Sound familiar?
This is a trap.  A very familiar, well worn, trap.  You're never going to HAVE it all.  There's always going to be something better, greener, thinner, prettier, calmer, and bigger that you're going to want.  This is the way of the human mind.  And I want to tell you that it has served you and all of humanity well, thus far.  After all, we don't still live in caves and depend on our hunting and gathering skills to survive, do we?
This longing is why we as a human race have survived and thrived (for the most part) on this planet.
But we are not just substance on this land of substance trying to rise above the next substance.  We are spiritual beings exploring this human experience.  While HAVING has served our human side well, it doesn't always serve our spiritual side as well.
You must BE what you want to be.  You must BE loving in order to DO loving things in order for you to HAVE love in your world.  You must BE peaceful in order to DO peace-filled actions so that you can HAVE peace in your life.  You don't attract what you want, you attract what you are!  You can't fake out the Universe.
Yes, we've all seen those people who have money and success and they are just horrible people.  Seems unfair, doesn't it?  But they obviously are not happy.  They need more and more and more to try to fill the void of who they are not.  They are driven by the HAVE-DO-BE and there's not enough in this world to have before they can be.  So, they collect and conquer and collect some more.  It's a trap.
You've heard the phrase:  Happiness is not getting what you want but wanting what you have.  (I wish I could find who said that but a lot of people are claiming it and I'm not going to try to figure out who coined it.)  You must choose happiness right now in order to be happy.  You must choose to love no matter what.  (Of course, healthy boundaries should not be forsaken for loving unconditionally.  Different topic.)
When you choose what you are going to be, you will be challenged in that decision.  If you choose to be patience, you will have lots of opportunities to practice patience.  If you choose to be love, you will have lots of opportunities to demonstrate your choice to those who you may not want to love.
I believe part of this challenge is that we have awakened our awareness in this area.  These same challenges have presented themselves many times before but now we're trying to react in a different manner.  Just like any other new habit you are trying to form, it feels hard to accomplish.  It feels like everything is difficult and that people are coming out of the woodwork just to trip you up!  Do your best.  And realize that when you don't act the way you wanted to, that at least you were aware that there is a better way available to you.
What qualities of other people do you appreciate?  Those same qualities reside in you.  Claim those.  Breathe those.  Realize that you have a choice to make.  Today, choose to awaken to who you want to be and then put feet to that awareness and BE that.  You will be amazed at what comes your way when first you choose to be your spiritual self!