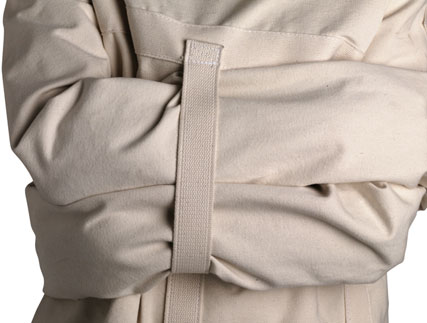 Imagine an individual who was self-absorbed to the point of being narcissistic, prone to outbursts and fits at modest provocations sometimes leading to self-destructive or outwardly abusive behavior. This person will swing wildly from rational to irrational with accompanied mood swings and personality shifts at the mere mention of certain words or names.
Does this person strike you as someone who could benefit from some clinical help?  Would you label them a little crazy?
Certainly sounds like someone who could use some help, but these are the outward manifestations we experience from attachments.  They are like a greedy little bully inside of us who absolutely must get it's way or it lashes out in some harmful manner then burdens us with the consequences.  It may manifest internally as disappointment, depression, anger, resentment, disdain, disgust, or other ugly darkness. Outwardly, attachment might show up as tears, tantrums, aggression, verbal abuse, physical abuse and more.  Like a two year old screaming "mine mine mine!" unhealthy attachments open the door to acts of complete irrational behavior. Our responses to unmet attachments lead to physical and emotional stress that we could avoid if we could lose the attachment.  Detaching from unhealthy fixations in our lives is our path to peace.
Attachments show up in many ways, some obvious and some so are so sneaky it takes practice to spot them. Not all attachments are unhealthy as some serve us rightly. But even those can become harmful if not properly tempered with wise discernment. As the old saying goes: "There are two sides to every coin" and our attachments are no different. As with all things in life, there exists a balance between the dark and the light, the Yin and the Yang, the additive and reductive, the progressive and regressive… you get the point. Too much of a good thing can be harmful.
Basic human needs drive some of our attachments. The need for nutrition and sustenance can drive our attachment to food, which we might label as a healthy attachment but using food as a substitute for actually addressing some sense of lack in our lives can be harmful. For example, if we connect food with happiness and joy, we may tend to reach out for food anytime we feel less than happy and perhaps overindulge or consume items that are not in our highest and best interest.  Buying material goods can certainly serve us properly in life to meet basic needs. Shelter, safety, personal growth, etc, but spending with the expectation that an object will fill an internal void or fix an internal issue. This "Shopping Therapy" may lead to a temporary distraction from the pains in life, but this neither solves root issues within us that could be addressed, nor bring us actual peace.
Understanding when an attachment is healthy and when it is unhealthy is in my opinion the most important factor towards inner and outer peace. My benchmark for determining the healthiness of an attachment is this question: Does the attachment do myself or another individual any harm? If the answer is yes, then I take that opportunity to look within and drill down for the actual motivation for the attachment and when it is discovered, it is noted and work can begin to heal it.
Next up: Spotting Attachments so you can release towards peace.