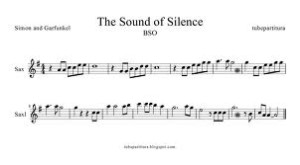 "In human intercourse the tragedy begins, not when there is misunderstanding about words, but when silence is not understood."
     -Henry David Thoreau
You've heard about "going into the silence" but I'm not going to talk about this.
Silence.  It's a tool we use to help us discern but it can also be a weapon used against our relationships.  Just like a hoe is a wonderful tool in the garden, it's not so good to the snake that surprises us in that same garden.
We all have some relationship in our lives (and it's very likely there's more than one) that has gone silent.  Nothing happened to sever the connection, no great fight or disagreement, but just a passage of time with no communication.  I have several of these and they break my heart.
Through modern technology and social media, I have begun to Un-Silence some of these relationships.  While not the most intimate of communication styles, it opens the door to communication where once there was not even a window.  A friend of mine from college asked me about why our relationship had gone quiet….neither one of us could come up with a why.  She looked me in the eye with a touch of sadness and said "effort.  It takes effort and energy to keep relationships."  She is right.
It also takes mindfulness and awareness and compassion.  Sometimes relationships need to go quiet for a while because your lives just don't mesh.  Sometimes they go quiet because we are all just too busy to lift up our heads and commit some time and effort to keeping up the connection.  Whatever the cause, do something this week to Un-Silence a relationship you wish you had back in your life.  Make a choice to reconnect with someone and then move you feet (or your fingers) and make it happen.
Let's talk about the silences in your love life.  Do you have silences?  Do you have places that are silent because of anger or fear or hurt?  Are there topics that you are silent on?  Come on, we all have things that we just don't talk about with our partner……
And if it's just a silence, then, so be it.  However, if it's a silence with feeling, then it could be a problem.
Silence from a partner can trigger deep stories in our own head.  The other person may not (and probably does not) know about the story we've created around the silence.  Have you ever played the "well, if he says this, I'll say that" game?  You work out the entire conversation and/or argument and you haven't heard a word from the other person yet.
You can't make someone talk about anything (Thank You, God, that I finally got that message) but you can control the story you tell yourself.  Don't feed the what ifs without hearing what the other person has to say.
Silences in relationships are natural occurrences, it's not about labeling them good or bad.  They happen and we get to choose how we react or create from them.
So, let's check in on those silences.  Are you carrying sorrow around them, if so, do something!  You have everything you need to reconnect.
Peace out!