Starting off with an easy question today………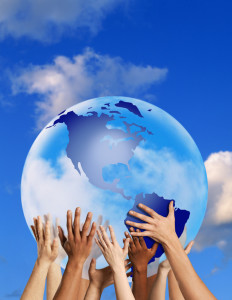 Have you ever wondered what your purpose is?  Why are you here?  Why did you have to experience that awful time in your life?
Sometimes the answers to really big questions fall in your lap and you have a moment of clarity so strong that it takes your breath away.
It happened to me today.
A number of years ago, I was in a really hard part of my life.  Broken first marriage, beginnings of a new relationship, a shattered child who took on many other issues, a full time job with heavy responsibilities and a household to keep up with.  There were days when it took all of my strength just to put one foot in front of the other — and it never seemed like I was in balance or had it all together or even was close to enjoying it.  I don't actually remember asking "why me" but I'm not saying it didn't cross my mind.
It was SUCH a hard time.  There weren't any instruction books — just lots and lots of opinions freely offered, of course, by well intentioned people in my life.  I made decisions that others didn't like and that I wasn't 100% sure of, but I made them because I was following that voice of internal guidance that I kept praying for.  I listened to all the advice and took away bits and pieces, followed threads that lead to new schools, new ways, new thoughts, and new practices.  We did more than survive those years, all of us have grown and now thrive in our lives.
So WHY did it have to be so hard?
Today, I was talking with someone who I've known casually for 17 years.  We connect because of our sons.  While he is experiencing different issues with different players, the emotional toll it is taking on him feels incredibly familiar to me.  I see the sadness in his eyes.  I feel the heaviness in his parental heart as he has to make really hard decisions about his son's future.  I hear the words he's using to distance himself from those hurtful opinions of others.  I know his internal battle well.
And then clarity hit.
With one breath in, my world came into focus so clearly that I thought he could hear the snap.  My back straightened, my heart oozed support, and I heard myself calling him out of his darkness.  I heard my voice telling him that he must take care of himself so that he can care for others.  I felt the power within me, borne of the fire of trials, surge towards him.  You are not in this world alone.  I hear you.  I see you.  I give you my strength and my knowledge and my understanding.
Why are we here?
We are here to claim what has happened to us and to turn it into reasons to understand another.
We are here to listen and really hear.
We are here to lift up, encourage and shine as examples of triumph.
We are here to connect, heart to heart.
Do that.
Be that person.
Shine a light in someone else's darkness.  Lift your light high enough that it shines upon another's path and makes their next step more visible.
You have everything within you right here and right now.